White Stoneware Bottle with Ceramic Topper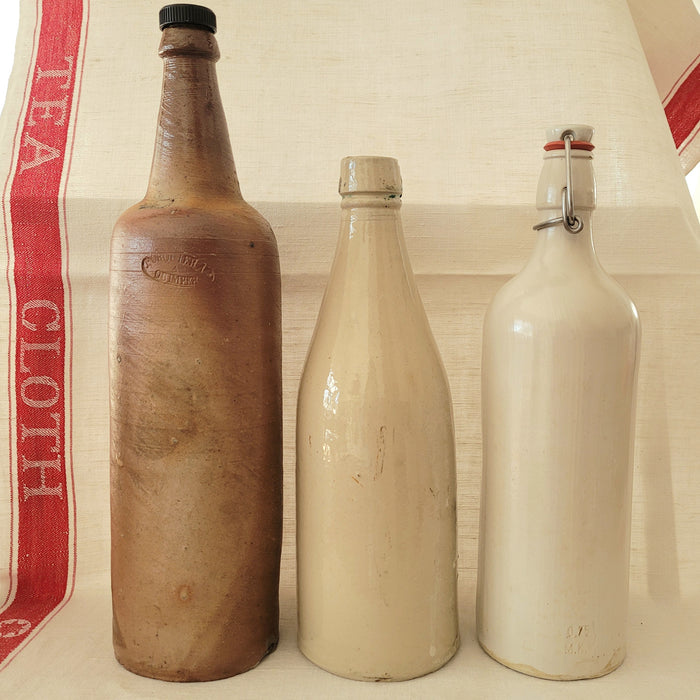 Charming old stone bottle for your rustic kitchenware displays. Definitely a piece you might find on a shelf in Olive's larder!
Working ceramic topper with rubber seal.
Good vintage condition, could use as a vase but not recommended as food safe.
Approximately 27cm high.