Vintage or Antique Etched Photo Locket Mourning Jewellery Pendant, Possibly Vulcanite or Gutta Percha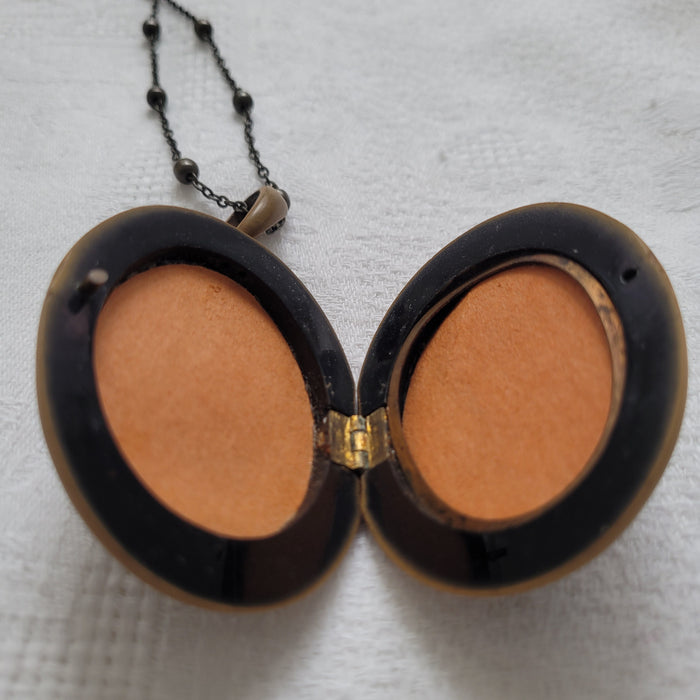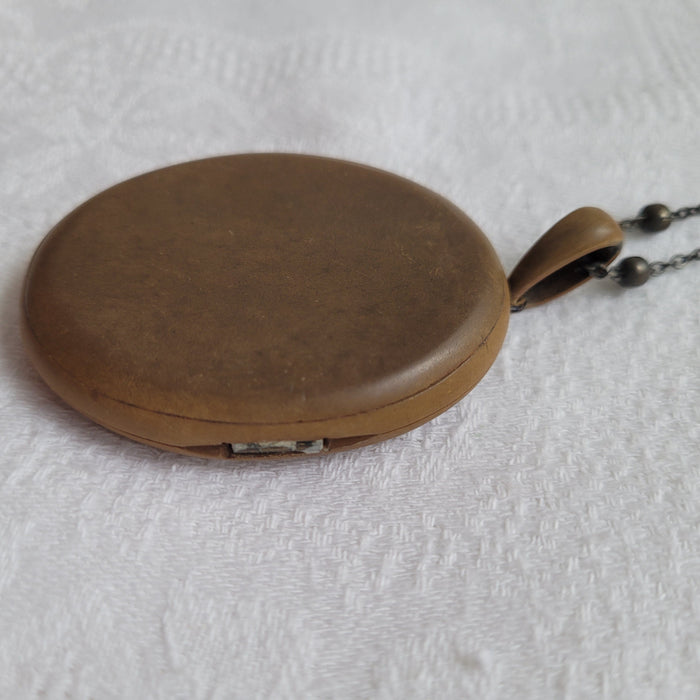 This photo locket or unique example of mourning jewellery has been in my personal collection for many years.

I am not sure of the age of this piece, it is certainly vintage, but may well be a genuine antique. Based on the faded brown colour and matte texture and soft feel, it is likely crafted from a kind of vulcanite or possibly gutta percha, I have not tested the material and cannot be sure.
But you can see the extreme difference between the pale brown colour of the exterior that has faded with age and exposure to light, and the darker shinier colour of the interior of the locket.
Please review photos carefully as they form part of the product description. 
Good vintage condition, the internal glass is missing, one of the brass frames is in place, the other side is missing that too. I have left the original paper inside as I received it. 
Please note that the accompanying metal chain is a recent fashion find and is not original to the piece, I am simply including it here as a bonus.
I am not a vintage jewellery expert, these are simply pieces I am selling from my own personal collection and I do my best to describe them as accurately as possible.
Be sure to check out the other similar items from my collection before they sell out.