Vintage Handmade Ceramic Squat Vase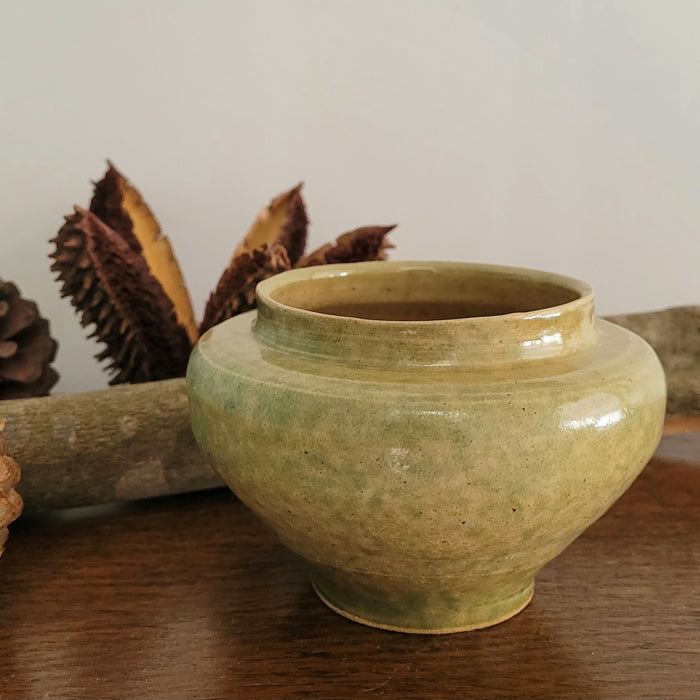 A heavy and wonderfully tactile piece of handmade vintage pottery in perfect condition.
Soft green mottled glaze, uncoloured inside.
Ideal for full-blown roses from the garden, just like Olive likes to keep on her bedside table!
Unmarked and unfortunately I have no knowledge of the provenance of this lovely piece.
Just a lovely thing.
Approx 9cm high, 8cm diameter.