CLEARANCE Vintage Carved Butterscotch Bakelite Rose Brooch and Another Carved Bird Brooch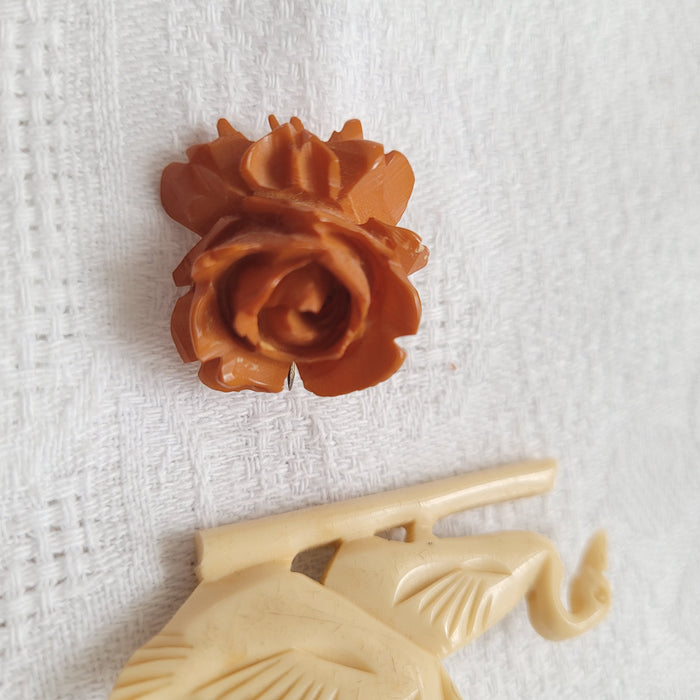 This ornate carved rose brooch has been in my own personal collection for many years.
Not sure of the provenance, but would guess that it dates to the 1940s based on other examples I could find online.
Untested material, but it is likely Bakelite in a beautiful butterscotch colour. The tiny scale makes it ideal to wear alongside another brooch (or several).
I am including this second carved bird brooch in this lot as a bonus because it is broken, but worn together you'd hardly notice!
The rose brooch is in excellent vintage condition, signs of wear and use but no chips or splits that I can see. The pin at the rear is intact on both brooches.
Please review photos carefully as they form part of the product description. 
Be sure to check out the other similar items from my collection before they sell out.
These hand-carved pieces are like miniature works of art as well as one-of-a-kind fashion accessory celebrating a more refined era of dressing.